Restaurants & Bars
5 restaurants and 5 bars in addition to the 7 restaurants and 4 bars of the Catalonia Gran Dominicus hotel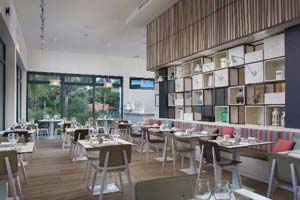 THALASSA RESTAURANT
The restaurant combines delicious Mediterranean food with a buffet breakfast and lunch and à la carte dinner service. Located in the reception area with views to the pool, it has an outdoor terrace where you can enjoy the lovely weather while you have breakfast.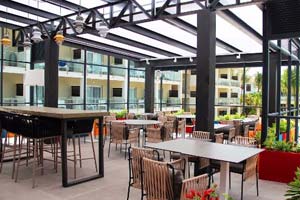 PERUANO RESTAURANT
To enjoy delicious Peruvian cuisine. Above the snack bar next to the pool. À la carte dinner and covered outdoor terrace.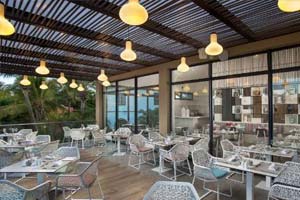 TAO-CAT
Covered outdoor restaurant with an exquisite blend of Southeast Asian gastronomy. À la carte dinners.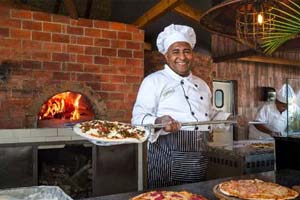 TOSCANA
To enjoy delicious Italian food. Located on the beach in the area of the Hotel Catalonia Gran Dominicus, near the Bloved and with a space reserved for clients of the Catalonia Royal La Romana. Dress code: long pants and shoe closed for dinner and informal during the day.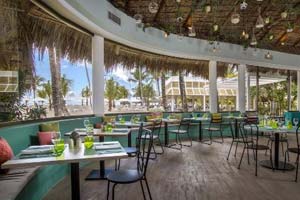 Bloved
A place where the atmosphere, the food and the service mix to create a totally organic restaurant experience. Our menu presents an eclectic mix.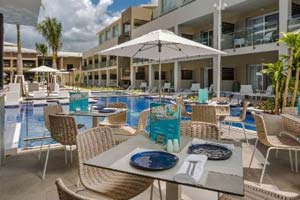 LA ISLA SNACK BAR
When you want to make a break between sun and beach, head to La Isla Snack Bar and order the delights we have for you.
LOBBY BAR
With air-conditioning and a covered outdoor terrace.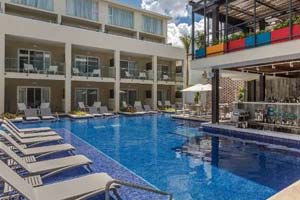 WET BAR
Bar inside the pool.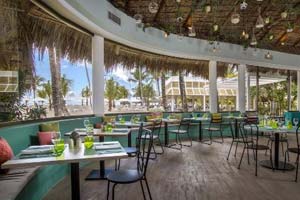 Bloved Bar
Organic food, located on the beach. Breakfast, lunch and dinner service à la carte.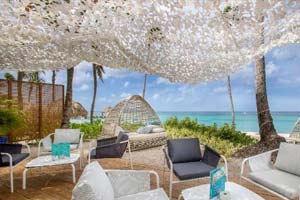 BEACH BAR
The Beach Bar is on the beach and serves drinks and sushi.